First, a confession (yes, I confess a lot): I've been almost unbearable to live or work with lately.
The reasons?
Many.
I'm suffering from Coviditis (a weariness due to all things coronavirus-related).
I'm frustrated with a variety of things and people (too many to mention here).
I'm disappointed in a variety of things and people (too many to mention here).
I'm wrestling with feelings of inadequacy and ineptitude (too many to mention here).
Oh, and just to round things out, I'm not sleeping well.
Yes, yes, I know, I shouldn't be so negative. I should be thankful in all things. But knowing the right thing to do and doing it aren't the same.
So, being incredibly mature and godly, about a week ago, I decided to quit.
I just resolved to stop caring.
For the record, that is a horrible resolution to make and the exact opposite of spiritual maturity.
Not caring doesn't truly resolve anything.
Not caring doesn't really make anyone (including me) feel better.
Not caring doesn't make me think, act, or look more like Jesus.
Trust me, I tried it for a day or two, and I was still miserable. Winnie's friend Eeyore was a bubble of joy compared to me.
Then something happened in a matter of twenty-four hours. Actually, two significant things took place.
First, during my Thursday morning devotion, the Holy Spirit whispered to my soul, "I'm not done with you yet."
At sixty-four years of age, after forty years of ministry, and after a tough couple of years (give or take a couple of years), I felt used up. Tired. Finished. A bit useless, or at least like my shelf-life had expired.
But that Holy Spirit moment made me pause and think. Maybe I am in the last third of my life (or less), but what if the days to come still matter?
Here's the second thing that happened. Friday, the next day, my wife and I watched an incredible movie. We saw Lincoln (the one with Daniel Day-Lewis directed by Steven Spielberg), and it captivated me.
In the movie, Lincoln was old, tired, worn out, and frustrated with so many things. He couldn't sleep. He struggled with dark emotions. You could feel his weariness. (All emotions attested to in historical references about Lincoln.)
One of the greatest lines in the movie is when Lincoln asks, "Do you think we choose the times into which we are born? Or do we fit the times we are born into?"
Incredible question.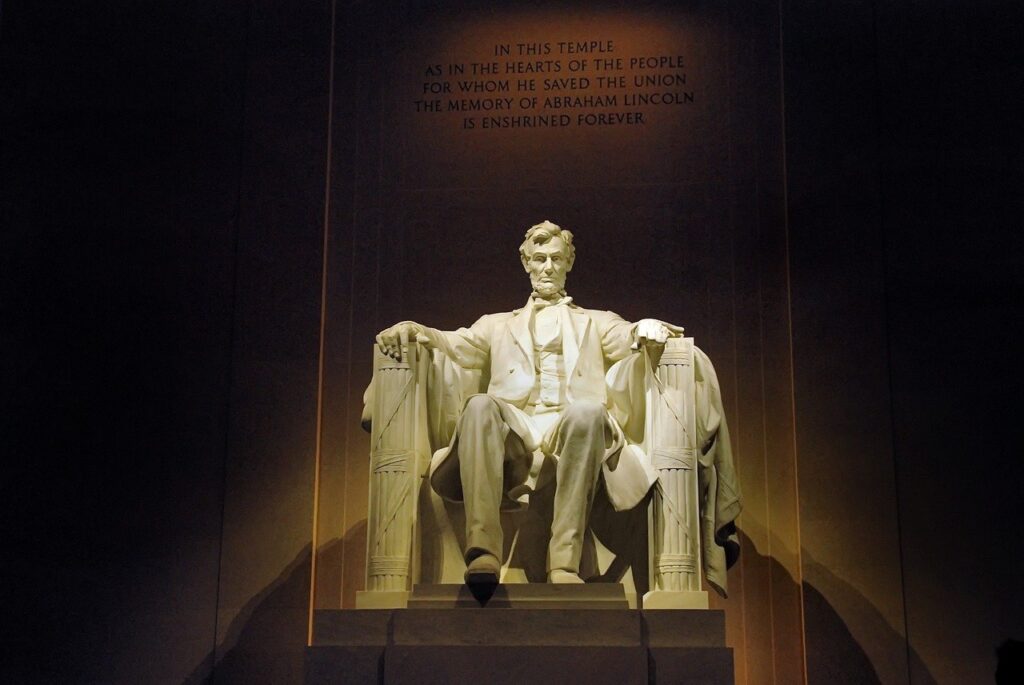 Here, however, is why this film moved me: Lincoln didn't quit. 
He believed his destiny was to see the 13th Amendment passed (abolishing slavery in the United States). He paid a heavy price and suffered immensely for something he believed in.
Which got me thinking . . .
What do I live for? What would I die for? What matters so much to me that I would sacrifice anything to see it accomplished?
My answer?
Everything pales by comparison to this one thing: Where will the people in my sphere of influence spend eternity?
You see, the Word is clear on this issue: Heaven and hell are in the balance.
A person's eternal destiny matters more than my personal opinions or preferences (which often lead to my frustrations and disappointments, by the way).
Heaven or hell matters more than my position on politics (or Covid-19).
Eternity matters more than what I have or don't have in my bank account.
Where the people in my life end up forever matters far more than how I feel, how easy my life is or isn't, or whether I'm happy or not.
Like a tidal wave of realization, it hit me: I've wasted too much emotional energy and worried far too much about things that are far less important than eternal life.
What does that have to do with not being as grumpy, irritable, and angry, you ask?
Everything.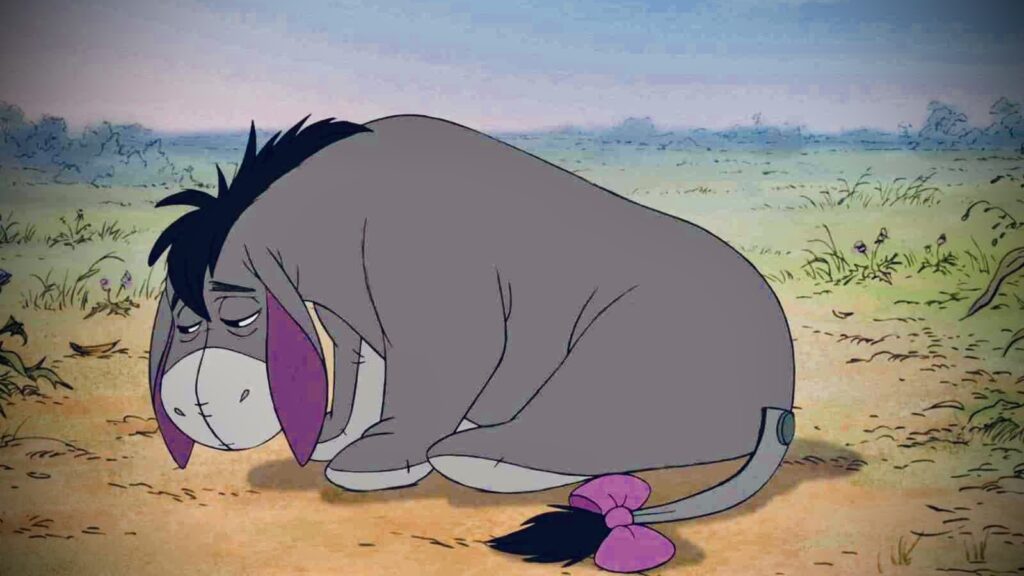 You see, my Eeyore-ness is rooted in my preoccupation with me.
What I want.
What I feel.
What I desire.
When I fixate on those lesser things (and in comparison to eternity, they are nothing), I get sulky and cranky.
But when I focus on the emancipation of all those around me who are bound to slavery by sin, suddenly, my temporal needs mean a lot less.
Perspective changes everything.
I'm not saying your needs and my desires don't matter, but they don't matter more than heaven and hell.
So, I have decided to quit after all!
To quit being so consumed by the here and now and all the lesser things that I shouldn't care about as much as I do.
What an irony, I feel better when I care more about others and less about me.
Jesus endured the cross for you and me for the sake of our eternity.
Maybe I should endure my impositions and annoyances and keep my eyes on what matters most: The eternal destination of the people God has placed around me.
God's not done using me (or you) to reach a world in need.
I suspect you expected something different regarding how to overcome grumpiness and anger, huh?
Sure, be thankful. Pray more. Choose hope. Have a better attitude.
But the best medicine for a blue soul is to care about the souls of others more.
A lot more.
So we do not set our sights on the things we can see with our eyes.
All of that is fleeting; it will eventually fade away.
Instead, we focus on the things we cannot see, which live on and on.
2 Corinthians 4:18 (The Voice)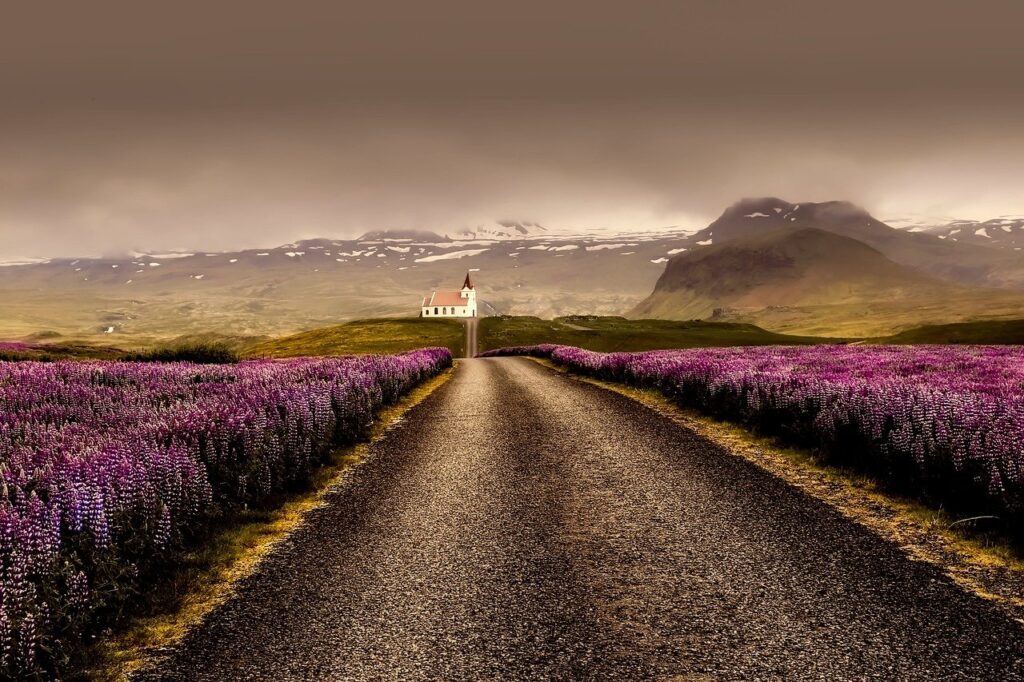 (Visited 387 times, 5 visits today)